Capital Courier US guarantees 100% refund if they deliver your package late.
Similar to FedEx money-back guarantee, Capital Courier US also offers a guaranteed service refund (GSR) on packages delivered late. If your package is late by even 60 seconds, Capital Courier US will refund/credit your shipping account with entire shipping charges.
Although the mandate looks straight forward, the refund recovery process is quite complex. The 3 fold process comprises of identifying the service failures, segregating the delivery exceptions that are eligible for refunds and finally disputing these claims with Capital Courier US. Businesses are time-strapped as well as fall short of resources to undertake this cumbersome process.
Auditshipment.com has the solution for this. Our automated audit system continuously examines your packages for the following service failures and claims for refunds
Late deliveries
Address correction
Duplicate charges
Incorrect dimensional charges
Surcharge errors and 20 more
Signing up with us takes less than a minute, and the Capital Courier US refunds for eligible service failures will directly get credited to your Capital Courier US shipping account.
What Capital Courier US says about their money-back guarantee?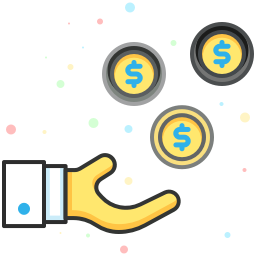 Claim refunds now
Our automated audit system integrates with your Capital Courier US account and claims refunds for all the eligible packages with zero effort
Money-Back Guarantee: The Capital Courier US Service Guarantee is subject to the following conditions:
– Capital Courier's guaranteed Delivery schedule has been obtained by referencing Capital Courier's website or contacting a Capital Courier Customer Service. "On-time" or "on-schedule" means, subject to the terms of this Capital Courier Service Guarantee, Delivery is attempted within the Capital Courier guaranteed Delivery schedule.
– Each Package and Shipment is properly recorded in a Capital Courier Shipping System.
– Each Package and Shipment bears the appropriate Capital Courier tracking label and an address label, or a combined label generated by a Capital Courier Automated Shipping System, showing the Consignee's correct name, deliverable address (Capital Courier does not provide Delivery to a P.O. Box), and ZIP Code (or postal code for international Shipments).
– Each Package or pallet in a Shipment bears a Capital Courier Saturday Delivery routing label (where required) when optional Saturday service is requested and available.
– Each Shipment is tendered to Capital Courier during Capital Courier's published business hours. Shipments received from or destined to certain locations may require earlier pickup times (available at the Capital Courier website).
– Capital Courier is notified by Capital Courier's Interactive Voice Response system or through Capital Courier's online Billing of a service failure within fifteen (15) calendar days of the date of scheduled Delivery or the date by which Capital Courier has amended or corrected the actual time of Delivery in tracking detail or proof of Delivery, whichever is later, and is advised of the Consignee's name and address, date of shipment, Shipment weight, and Capital Courier tracking number.
– For Capital Courier Worldwide Expedited® Shipments, the guarantee shall apply only to Shipments with a U.S. origin or destination and when the billed party is resident in the United States and is responsible for all Charges.
– For Capital Courier Worldwide Express Freight® Service Shipments, the guarantee shall apply to a Shipment where any pallet exceeds maximum size or weight restrictions (as set forth) only if the Shipper obtained confirmation of eligibility for the Capital Courier Service Guarantee, prior to tender of the Shipment to Capital Courier for service. Capital Courier reserves the right to refuse any request for a credit or refund when such request is either (a) made by, or (b) based on information obtained by, a party other than the payer of the Charges.